การรับประกันด้านคุณภาพ
นโยบายสำคัญของบริษัท ฟอร์เวิร์ด ฟรีแลนด์ นับแต่เริ่มสร้างโรงงานเมื่อปี 2534 จนถึงปัจจุบัน บริษัทฯ มีนโยบายที่จะปรับปรุง ขยายและเพิ่มคุณภาพมาตรฐานโรงงานและผลิตภัณฑ์ให้มีมาตรฐานที่ดี และสอดคล้องกับมาตรฐานที่ลูกค้าต้องการ
บริษัท ฟอร์เวิร์ด ฟรีแลนด์ ได้รับรางวัล และประกาศนียบัตรรับรองดังนี้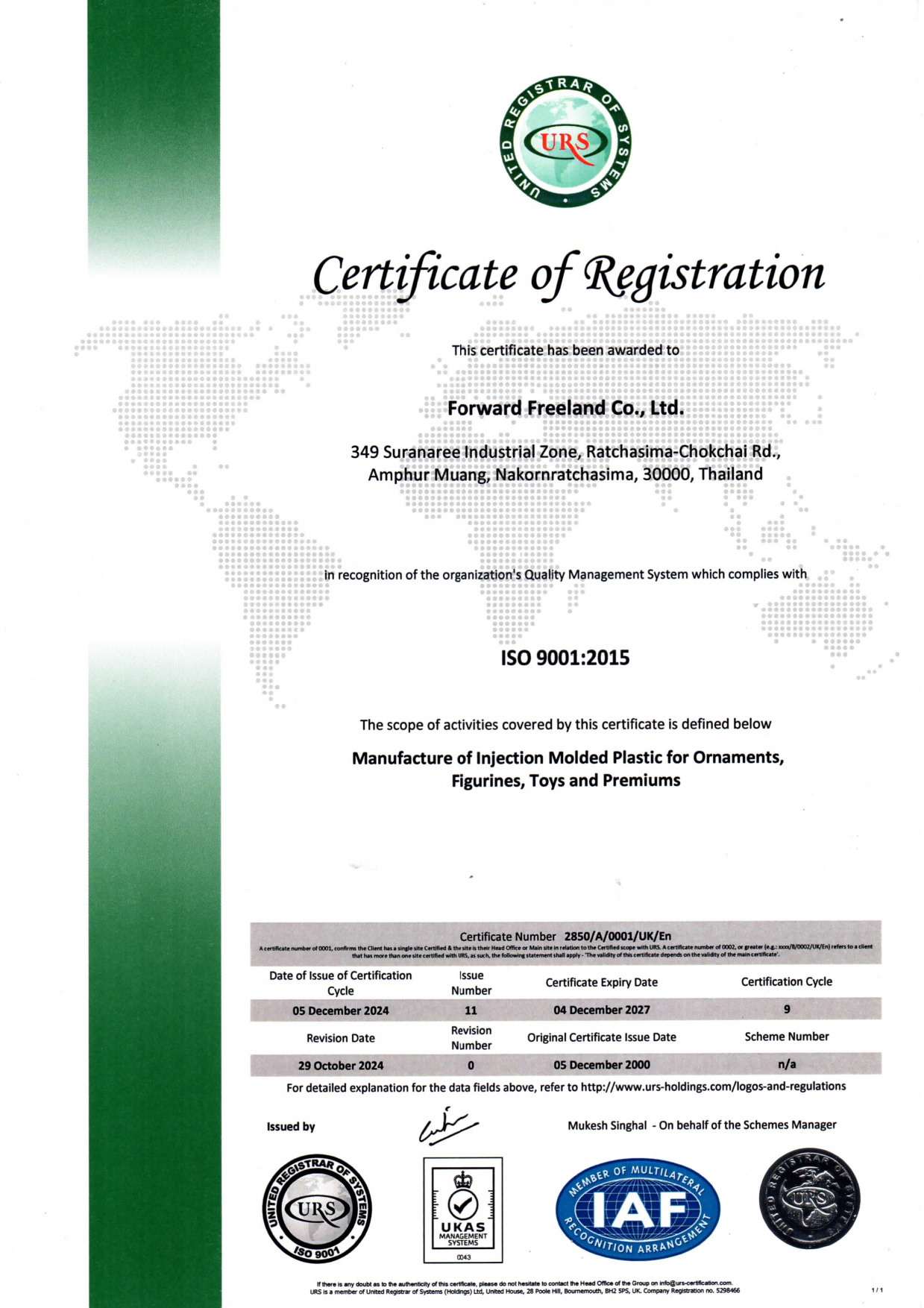 Certified ISO9001 : 2015
International Standard on quality Excellency and organization efficiency, which will support organization in monitoring all processes based on documentary & specification.
Certificate Number: 2850/A/0001/UK/En
Date of issue: 05 December 2000
Expiry Date: 04 December 2021
Download
Certified ISO14001 : 2015
International Standard on environment management within organization which will encourage organization to have preventive & continuous improvement in environment management along with business development.
Registation Number: EMS/R66/0187
Registation Date : 30-Jan-2019
Expiry Date : 30-Jan-2022
Download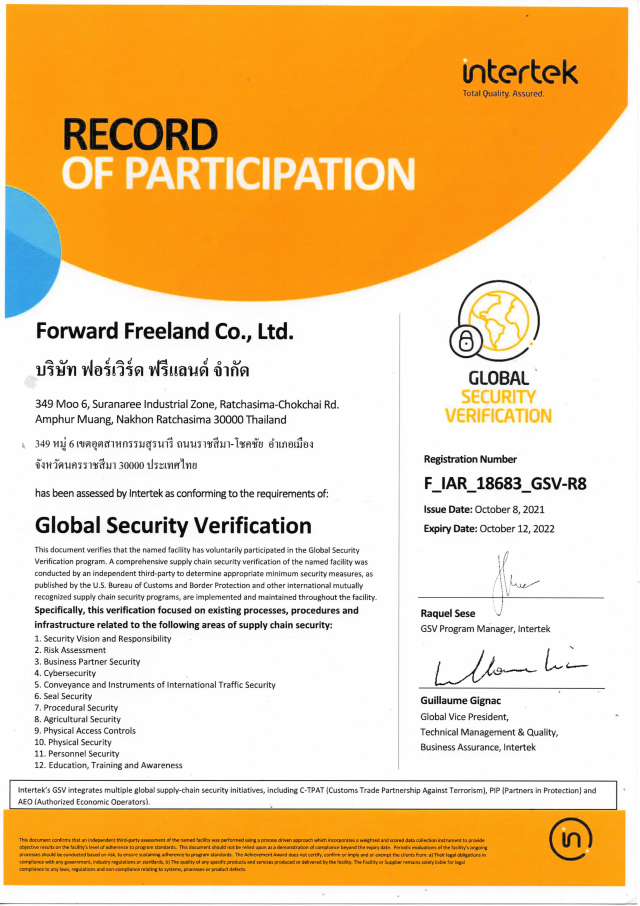 GLOBAL SECURITY VERIFICATION
Certification on security measured based on international supply-chain security requirements to certify that the organization has good implementation in supply-chain and reduce the risk in transportation across the border by using efficiency resource process and innovation.
Registation Number: F_IAR_18683_GSV-R8
Registation Date : 08-Oct-2021
Expiry Date : 12-Oct-2022
Download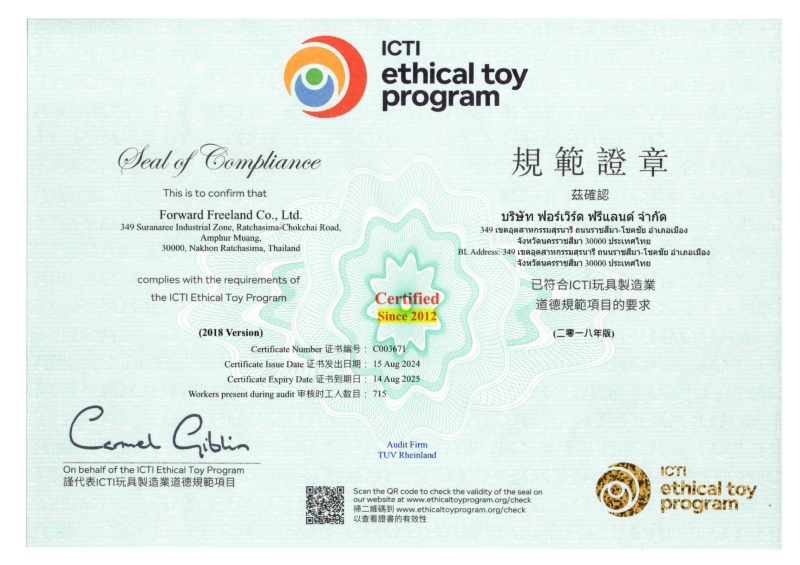 SEAL OF COMPLIANCE ICTI Ethical Toy Program
The International Council of Toy Industries (ICTI) are committed to the promotion of toy safety standards, to the reduction or elimination of barriers to trade and to the advancement of social responsibility in the industry with programs to address environmental concerns, fair and lawful employment practices and workplace safety.
Registation Number: C003671
Registation Date : 10-Aug-2021
Expiry Date : 09-Aug-2022
Download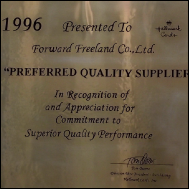 Preferred Quality Vendor of Hallmark Marketing Company LLC. of USA
Certificate from Hallmark Marketing Company LLC. USA. that Forward Freeland is accredited to be good quality & standardized manufacture for Hallmark.