Quality Assurance
Quality is the most important policy of our company since we established our factory in 1991, and we still have continuous improvement on our quality policy to guarantee that our product has good quality, and conform with customer standards.
Our awards and certificates include :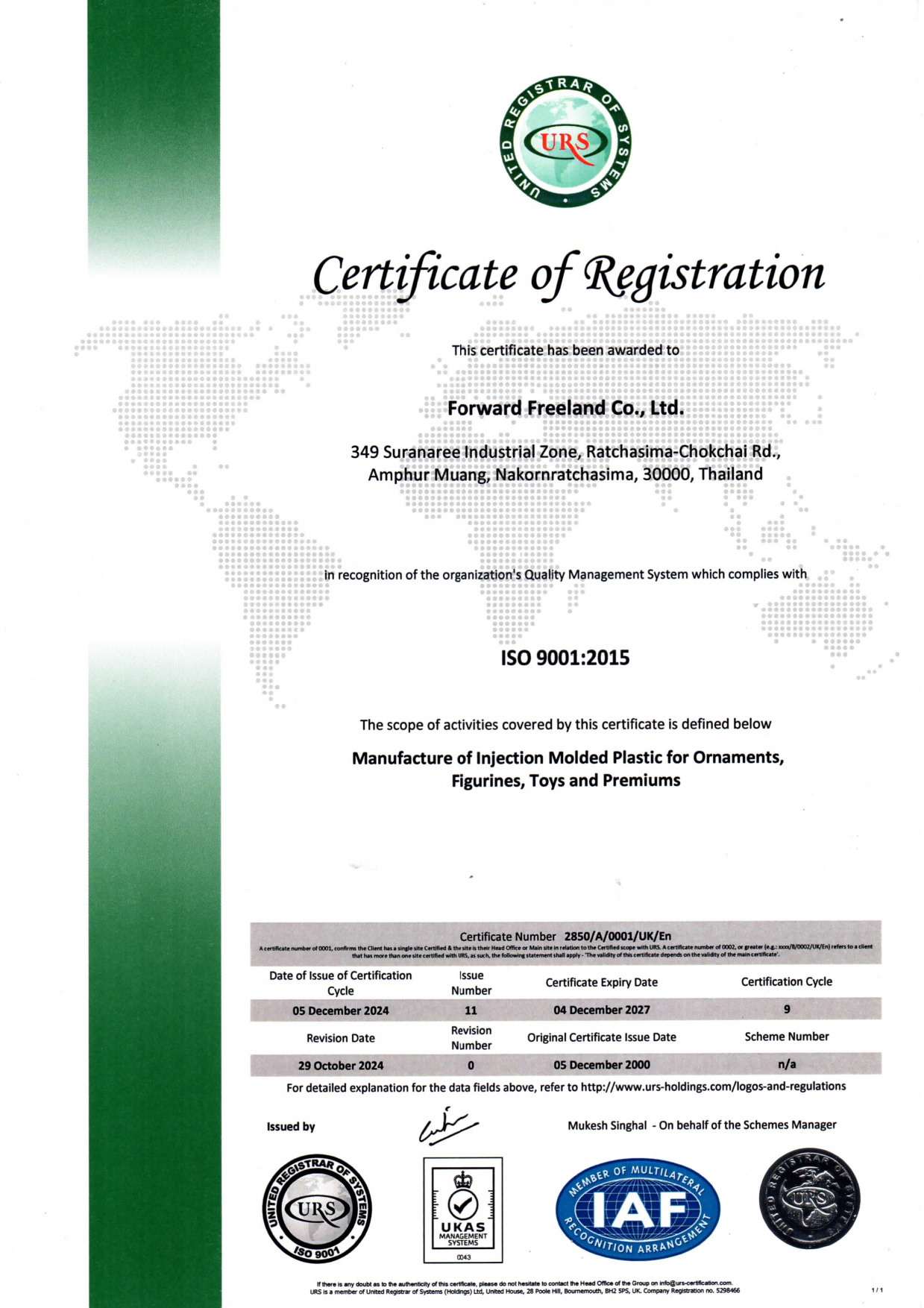 Certified ISO9001 : 2008
International Standard on quality Excellency and organization efficiency, which will support organization in monitoring all processes based on documentary & specification.
Certified ISO14001 : 2004
International Standard on environment management within organization which will encourage organization to have preventive & continuous improvement in environment management along with business development.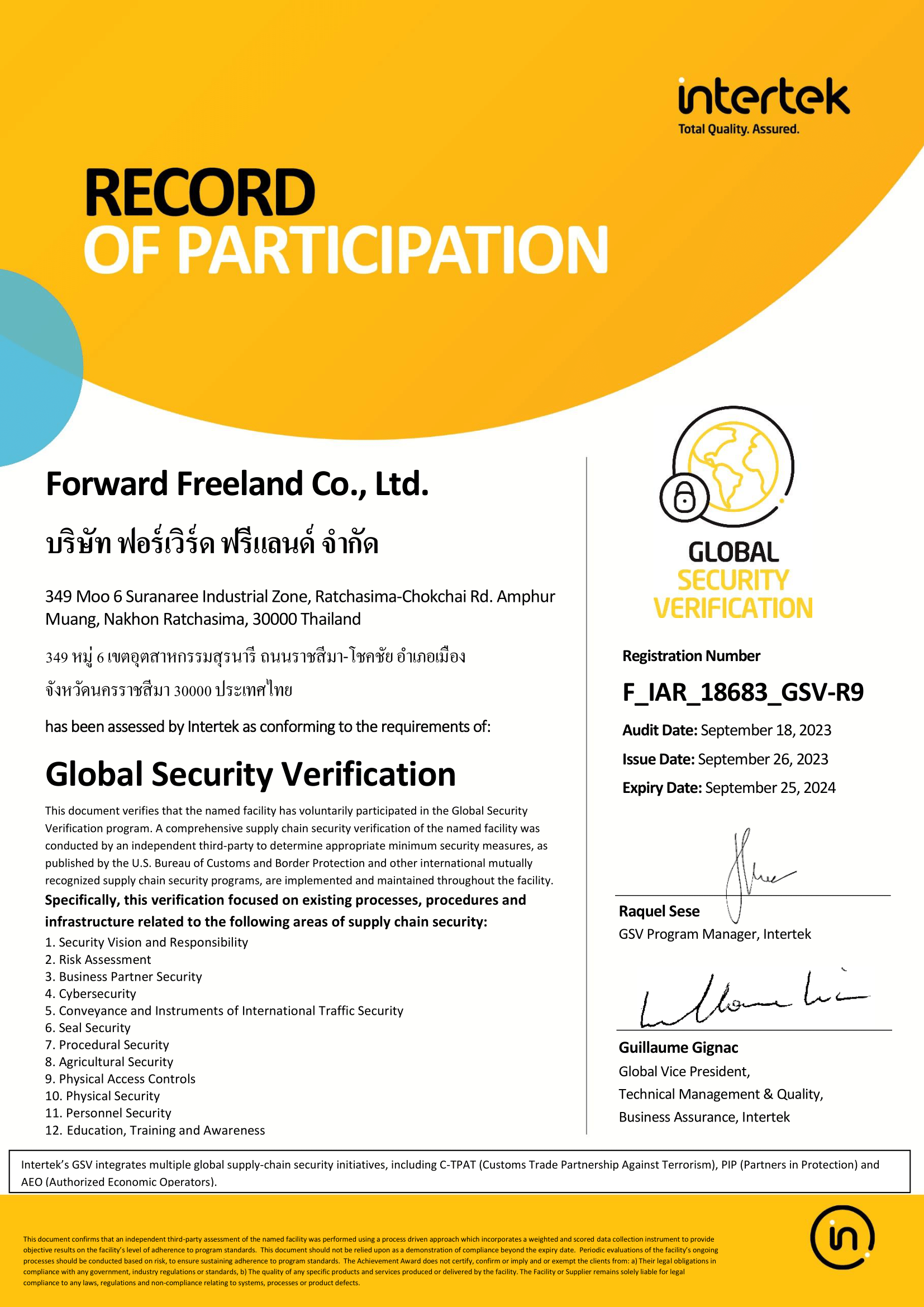 GSV Certificated
Certification on security measured based on international supply-chain security requirements to certify that the organization has good implementation in supply-chain and reduce the risk in transportation across the border by using efficiency resource process and innovation.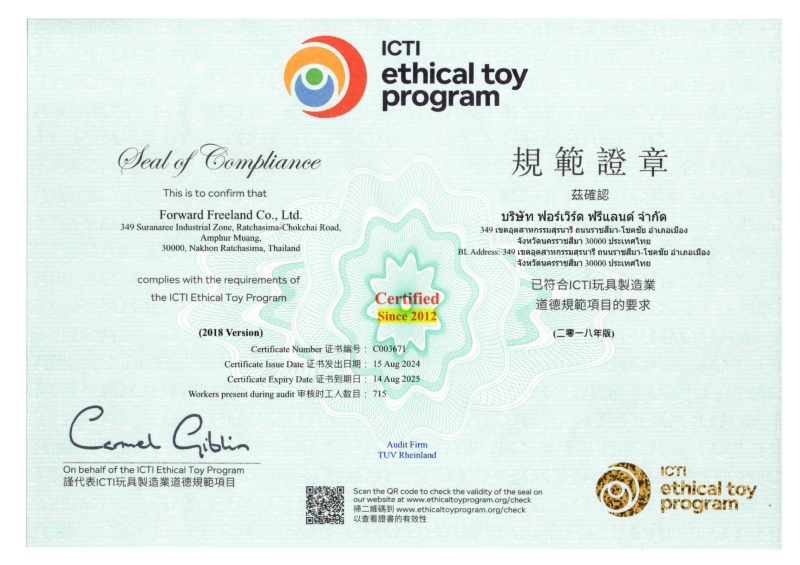 Seal of Compliance ICTI CARE
The International Council of Toy Industries (ICTI) are committed to the promotion of toy safety standards, to the reduction or elimination of barriers to trade and to the advancement of social responsibility in the industry with programs to address environmental concerns, fair and lawful employment practices and workplace safety.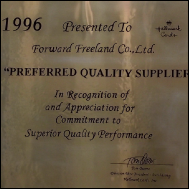 Preferred Quality Vendor of Hallmark Marketing Company LLC. of USA
Certificate from Hallmark Marketing Company LLC. USA. that Forward Freeland is accredited to be good quality & standardized manufacture for Hallmark.